David Kornhauser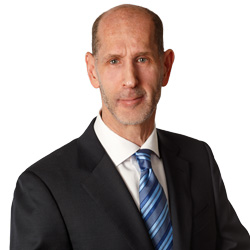 David N. Kornhauser is corporate counsel at Macdonald Sager Manis LLP. He is a seasoned lawyer with extensive experience in all aspects of business law and specifically franchise law. Mr. Kornhauser received an LLB from Dalhousie University in 1985, an M.B.A. from Schulich School of Business, York University, in 1987 and a B.A. from the University of Toronto in 1980.
For nineteen years, Mr. Kornhauser has been a respected member of the Canadian Franchise Association. He is also a member of the Executive of the Ontario Bar Association's Franchise Law Section and is the Franchise Law editor for the Toronto Law Journal, a publication of the Toronto Lawyers Association. He also co-edited the "Franchising 101 Q & A", an informational website, which was conceived by the OBA Franchise Law Section with the intention of providing basic information to Ontario lawyers regarding franchise law. Mr. Kornhauser is currently serving as the Chair of the Bar Education Working Group of the OBA Franchise Law Section, whose purpose is to educate Ontario lawyers about franchise law.
Mr. Kornhauser and his partner, Mr. Kleinman co-authored "Franchisee Associations in Canada" (Carswell, August, 2011).
In February, 2014, Mr. Kornhauser served as co-chair for the OBA 2014 Institute Program on Franchise Law. In 2007, he served as Co-Chair of the Canadian Franchise Association Legal Symposium. He has also authored and co-authored many papers about franchise law, and spoken at many franchising seminars. The most recent include:
"Recent Judicial And Legislative Developments In Franchise Law In Canada" for the CFA Legal Day, March, 2011
10th Annual OBA Franchise Law Conference, Nov, 2010: "An Update on Franchise and Franchise Related Legislative Developments in Canada"
CFA Legal Day, Mar, 2010: "Understanding the Duty of Fair Dealing"
OBA dinner meeting February 24, 2010: "The Midas Decision Puts the Brakes on Releases and Mufflers on Governing Law" (speaking as a panellist)
CFA Legal Day, Mar, 2009: "Alternatives To Termination"
OBA 8th Annual Franchise Law Conference, Nov, 2008: "Franchising 101 – Understanding the Fundamental Aspects of the Franchise Relationship",
"The Effective Use of Franchisor Advisory Councils" for the OBA's 12th Annual Franchising Law Conference
David has been married to Peggy for 26 years (November, 2013) and is a father of 4 children and now also the owner of a new puppy.
Rating:

5

The Franchising Forum Reviewed by

Alex Shtein

Director of Operations, BarBurrito Restaurants Inc.

I have had the pleasure of working with David Kornhauser for about 2 years now. My experience working with him has been fantastic. Always accessible and very knowledgeable, his work his of the highest quality and his customer service is exceptional. I would (and have) recommend David without any hesitation.

Rating:
Reviewed by Valerie and Dr. Ahmad Belfon

We would like to thank you for the months and months of support, sound advice and hard work. You are a true credit to the franchising community and to your profession. We will never forget and always be grateful for your help.
Rating:
Reviewed by Valerie and Dr. Ahmad Belfon

We would like to thank you for assisting us with this closing. You have provided us with excellent legal counsel. Your diligence, attention and patience with us have gone above the call of duty. We are very fortunate to have a lawyer of your caliber, competence and responsiveness working for us. Thank you once again for all you have done.
Recent Radio Show
Subscribe to our Newsletter