Michael A. Kleinman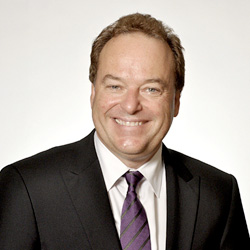 Michael A. Kleinman is an experienced litigator who has more than 25 years of experience. The primary focus of his practice is commercial litigation, with a special emphasis on disputes involving shareholders, businesses, and franchises. Mr. Kleinman has acted as counsel, with all levels of court, such as various administrative tribunals and the Court of Appeal. He has reported his decisions both at the appeal and trial levels.
Mr. Kleinman also advises regarding every aspect of business litigation, with an understanding of the fact that litigation is frequently used as a means to an end, rather than an end in and by itself.
Additionally, he has considerable expertise in the litigation of franchise disputes, working on behalf of franchisees, franchisors, or franchise organizations, which requires a unique skillset and expertise. The range of his experience includes serving as counsel within arbitration or mediation, appearing in court to challenge or to obtain interim and interlocutory injunctive relief.
Mr. Kleinman also has extensive experience in the area of real estate, especially commercial real estate.
Rating:

5

The Franchising Forum Reviewed by

Alex Shtein

Director of Operations, BarBurrito Restaurants Inc.

I have had the pleasure of working with David Kornhauser for about 2 years now. My experience working with him has been fantastic. Always accessible and very knowledgeable, his work his of the highest quality and his customer service is exceptional. I would (and have) recommend David without any hesitation.

Rating:
Reviewed by Valerie and Dr. Ahmad Belfon

We would like to thank you for the months and months of support, sound advice and hard work. You are a true credit to the franchising community and to your profession. We will never forget and always be grateful for your help.
Rating:
Reviewed by Valerie and Dr. Ahmad Belfon

We would like to thank you for assisting us with this closing. You have provided us with excellent legal counsel. Your diligence, attention and patience with us have gone above the call of duty. We are very fortunate to have a lawyer of your caliber, competence and responsiveness working for us. Thank you once again for all you have done.
Recent Radio Show
Subscribe to our Newsletter